The "General Neuroanatomy" course within the scope of Brain Awareness Week allowed the display of the first domestic brain training module produced with Turkey's Virtual Reality application.
Brain Awareness Week, which was chaired by NEUROM, Gazi University Neuropsychiatry Center and Genmet, took place between 16-21 March 2021 with intense interest and participation. "General Neuroanatomy", one of the topics of Brain Awareness Week, was presented on March 16, 2021 in infotron's Virtual Reality laboratory by Prof. Dr. Tuncay Veysel Peker, Faculty of Medicine, Gazi University, Department of Anatomy. (Youtube link to watch the full course: https://www.youtube.com/watch?v=YgSAi4eifjQ&t=1142s)
Prof. Dr. Tuncay Veysel Peker said that medical education today is not very different from the 1800s. An educator who explains the course and is active expresses his knowledge and experiences to passive and listener students.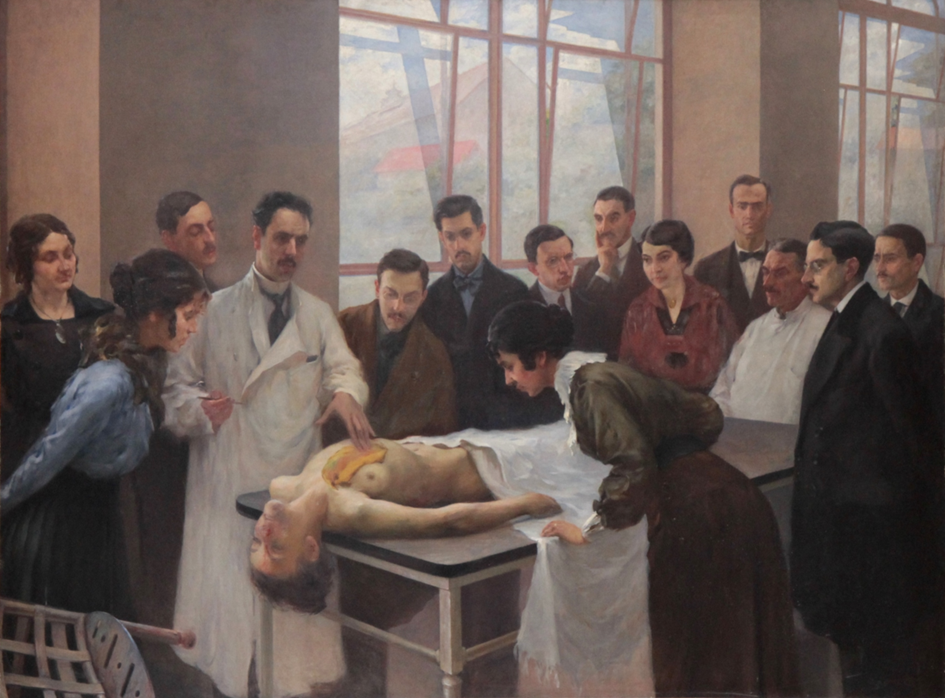 Carlos Bonvalot: The master(1914), an Anatomy course at the University of Lisbon at the beginning of the XX century
In today's world, even top universities operating in the USA, western European countries and developed far eastern countries are building new virtual reality laboratories. In addition, these universities contribute to the transformation of their knowledge into products in the form of 3D medical simulators by transferring their knowledge of education. In classical medical education, understanding the internal structures of the organs in the deep parts of the body and being able to imagine their neighborhoods with each other in three dimensions is one of the most important problems for students. For this purpose, the use of 3D printing technologies, virtual and augmented reality applications and 3D gaming technologies is inevitable. In order to successfully treat a real patient and to perform successful invasive surgical procedures, it is imperative to know the 3D anatomy of these structures well."
Prof. Dr. Peker reminded that the first anatomy course involving a 3D virtual reality application in Turkey was held on October 10, 2019 by the Department of Anatomy at our University Faculty of Medicine. Prof. Dr. Peker said that the "front part of the thigh" was explained in this course and that as a result of this course, they focused on creating unique three-dimensional anatomical models in line with the feedback received from the students. Prof. Dr. Tuncay Veysel Peker said that these studies are especially focused on the systems or organs that students have difficulty understanding. As the first anatomical virtual reality module, the brain was chosen, an organ that students had the most difficulty in resuscitating in 3D in their minds. All modules used in the brain module are original models, and the pathways and nuclei in the brain stem, which are especially difficult to understand, are specifically modeled in a three-dimensional way.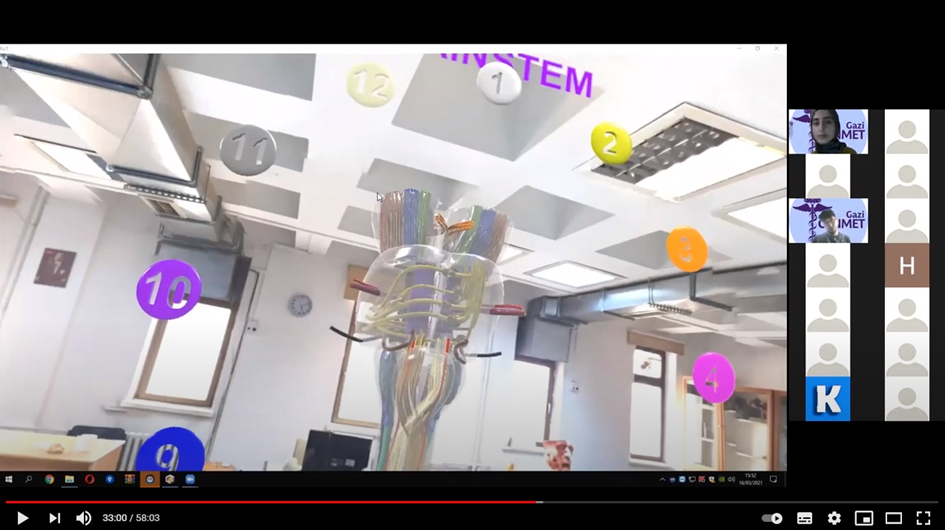 Virtual Reality Brain Module prepared with the contribution of our Department and Infotron
For this purpose, the 3D models produced in our department were made interactive using ROT software produced by Infotron company. Thus, Turkey's first domestic 3D anatomical course module was produced. In this process, the Rectorate of Gazi University received licensed programs, necessary computer infrastructure and virtual reality glasses and provided vital support to our Department for the emergence of digital products. The aim of our department is to create a contemporary and three-dimensional anatomy set by carrying out 3D virtual reality studies starting with the brain within other systems and to present it to the service of users both in our country and around the world."